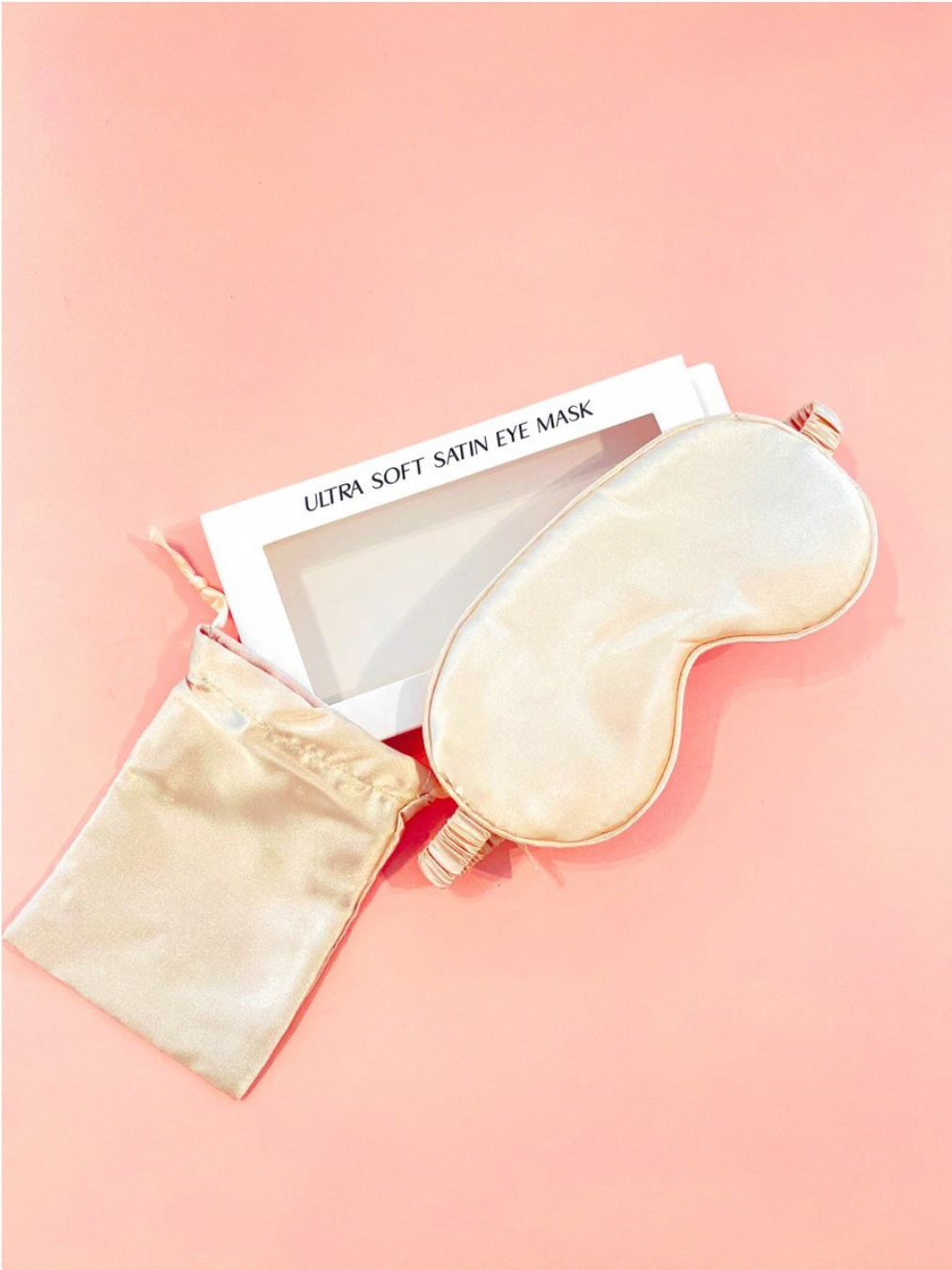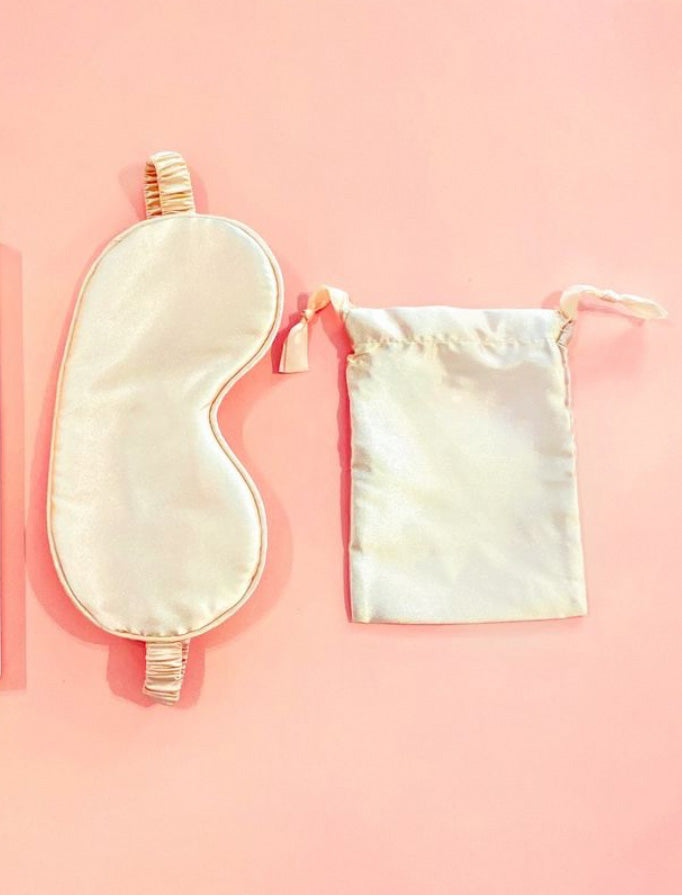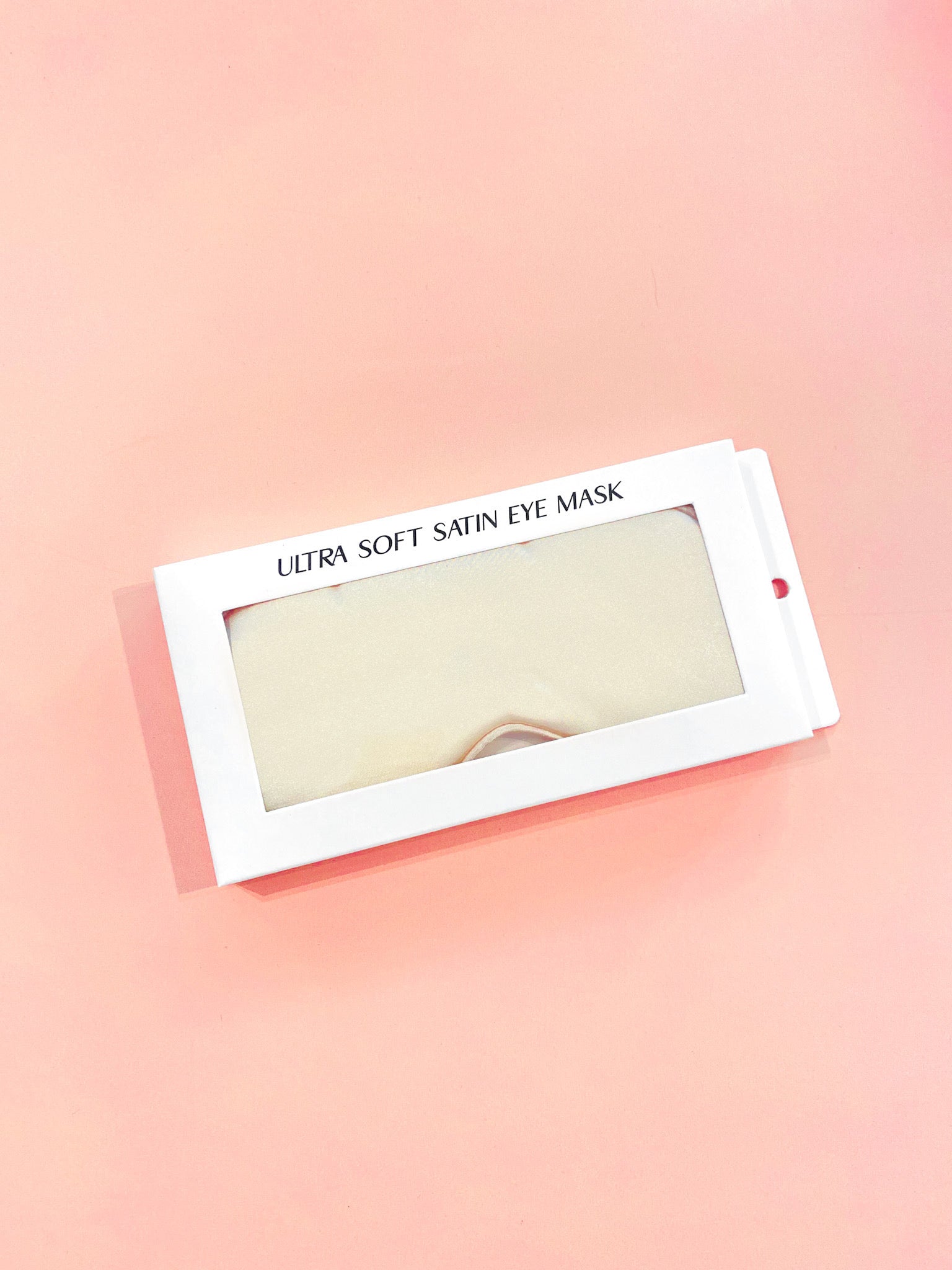 ULTRA SOFT SATIN EYE MASK - CHAMPAGNE
Slip into tranquility in our vegan silk eye mask, an elevated sleeping essential. Our eye mask comfortably blocks light and other distractions as you drift off to sleep, ensuring your beauty rest is blissful and long-lasting. Soft, comfy and luxurious, the stretchy strap allows for a perfect fit. Vegan, cruelty free and gentle, this eye mask slips smoothly over the face without creating friction against the skin or hair.
• Luxurious smooth surface
• Glossy, Shimmery & Soft satin
• Travel Bag Included 
$9 FLAT RATE SHIPPING
$12 EXPRESS SHIPPING
FREE SHIPPING FOR ORDERS OVER $150!
ULTRA SOFT SATIN EYE MASK - CHAMPAGNE